HopJax Blog
Resource Center
HopJax Blog
How Celebrity Moms, Who Suffered Mental Health Issues, Deal With Motherhood
Mental health issues- the term conjures the worst stereotypes: a disheveled man or woman flailing wildly about on the street, talking to themselves, volatile, disruptive; someone you most definitely cross the street to avoid.
Surprisingly, many coping with mental health issues are not people you run from, in fact, we run towards them, we follow them on Twitter, we like their Instagram posts. We idolize celebrity moms who, after having given birth to twins, get their famous figures back seemingly overnight, while "regular" moms struggle with baby-weight forever. Then there are celebrity moms with hoards of children in tow, looking effortlessly fabulous wherever they go, whenever you see them. Moms who are dealing with the pressures of work and family life are lucky, if we leave the house with the same shoes 0n both feet!
Although they have fame and fortune, many of the public lives we admire struggle privately with their mental health. However, "regular" people who suffer from mental health don't have the resources or public relations crew to clean up the mess.
Now that mental health has become an urgent health priority in this country, it's important and helpful that these public personalities, especially the celebrity moms we admire, tell the truth about their illness and how they deal with their kids.
Postpartum depression is among the most common mental health issues affecting mothers. According to The World Health Organization, depression is more persistent in women. While depression is common, it is debilitating, along with feelings of panic and anxiety. Few women speak about depression when it comes to motherhood because they feel guilty for having feelings other than euphoria about parenthood. Also they don't reveal how they feel because of the stigma associated with mental illness.
So, to break the stigma, celebrity moms have opened up about their mental health struggles and about how they've handled motherhood.
Adele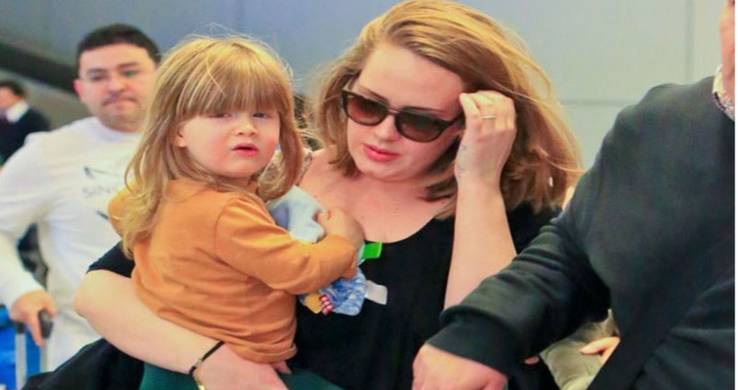 Credit: ecelebrity.com
Grammy-Award-winning singer, Adele has been candid about her experiences with severe postpartum after her son Angelo was born, which was frightening. She says her boyfriend encouraged her to open up to other mothers, which she was reluctant to do at first, but eventually found herself gravitating towards other mothers, and finally confided to a friend with children, that she hated motherhood. Initially she felt guilty about her struggles with postpartum, because the knowledge of postpartum is that you don't want to be with your child, but Adele claims she was obsessed with her son but she felt inadequate; like she'd made the worst decision of her life. She says she decided to give herself some time off from her child, and when her friends asked if she didn't feel bad for leaving her child, she said she did, but not as bad as she would feel if she didn't take time off to address her mental health.
Kristen Bell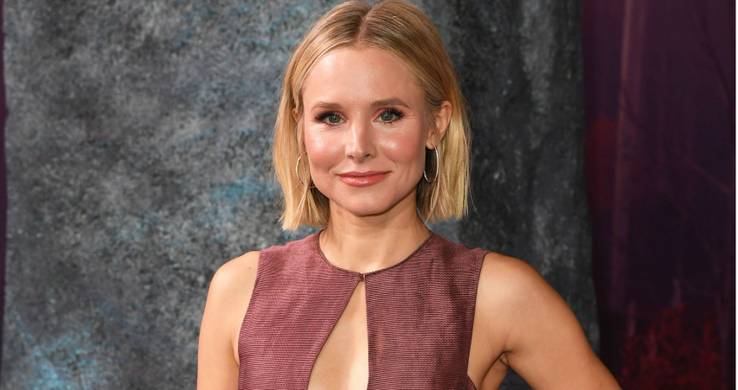 Kevin Winter/Getty Images, FILE
Actress Kristen Bell is vocal when it comes to how mental health issues affect her kids. She says having a dialogue around the house helps her two young children cope with the family's issues. She tells her children that, "Vulnerability equals strength…[w]hether it's daddy who goes to AA or mommy who has mental health-she has to check in with it." Bell credits her mother with the ability to speak openly with her children about mental health issues. Her mother was a nurse, who was open with Bell about her own mental health struggles. When Bell was 18, her mother told her that, "If you are feeling like things are twisting around you…and you are paralyzed with fear, this is what it is, and this is how you can help yourself."
Naomi Judd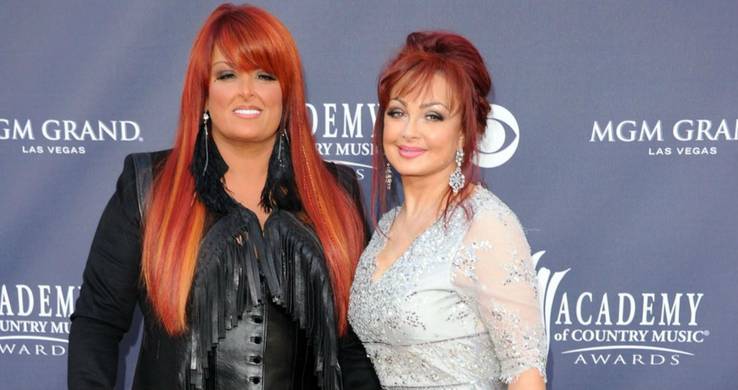 Credit: cmt.com
Naomi Judd from Country-music mother-daughter duo, The Judds, recently revealed that she had a life-long battle with mental illness. She was eventually diagnosed with severe depression, which she struggled with throughout her career. She said fans would see her perform in rhinestones with glitter in her hair, but that's not who she really was. She would come home, stay in her pajamas and wouldn't practice normal hygiene. Naomi said she and Wynonna grew up together and that her mental health problems affected their relationship. She claims her daughter bore the brunt of all the mistakes she made, and the two went through a lot of therapy together. Unfortunately, the two have since grown apart.
Billie Lourd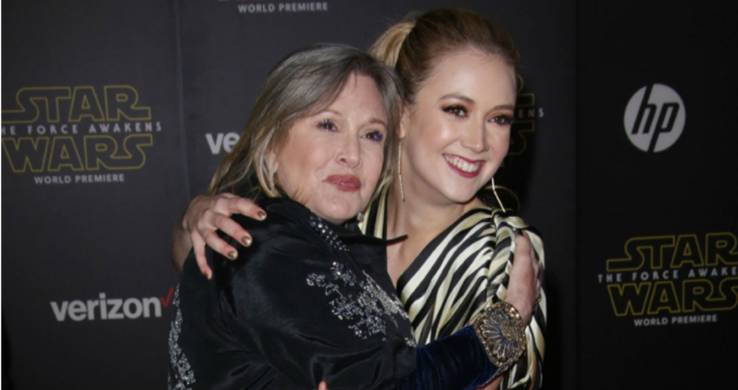 Credit: deadline.com
Billie Lourd, who's mother Carrie Fisher, famously struggled with mental health issues her entire life, sadly lost her life as a result. Billie Lourd talks about how her mother's health with her and what life was like. Lourd had an unconventional childhood. While her father provided "structure" and "routine," her mother was unpredictable and chaotic, like putting up Christmas lights at 2 am, or dragging her to Sharper Image at all hours of the morning. She says she always wanted siblings, even just to witness some of the things that went on in her home, but didn't have any. Apparently they tried to adopt, but due to the tumultuous household, they weren't able. Lourd also says she was uncomfortable about how open her mother was about their personal lives, and wished she'd left some personal details of their lives out of her repertoire. Carrie Fisher wrote five books and was a one-woman show. Lourd says the way her mother chose to cope with her mental health issues taught her a valuable lesson, not to live "too out in the open."
But openness, is the only way to break the stigma and empower those suffering in silence to get help, especially those who have children.
Source by mom.com
Categories
Subscribe
Get the latest articles and news in your inbox.